Berlin's Greatest Stories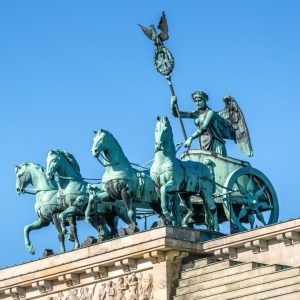 This tour is designed to orient you in the city, taking in all the main sites while covering much more along the way. Showcasing the best of Berlin, we'll visit (amongst other things) the old royal quarter with the beautiful buildings on Museum Island, Unter den Linden, Bebelplatz, Gendarmenmarkt, Checkpoint Charlie and the Wall, the old Nazi government district through to the Jewish memorial, Brandenburg Gate and the new Chancellery and the Reichstag.
Along the way we'll talk about everything from the old Prussian days to the Kaisers, the coming of National Socialism and it's terrible consequences, the division of of the city during the Cold War, through to reunification and the rebirth of modern Germany. Come and take the rollercoaster ride that is Berlin!