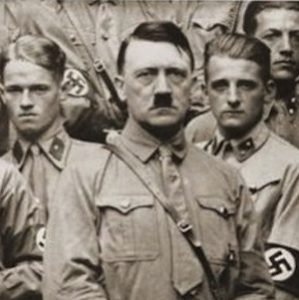 On this tour we focus solely on the National Socialist era in Berlin, those 12 years when Hitler was in power in Germany.
We will see all the sites relevant to such a tour including the nazi government district, various sites of commemoration, Hitler's bunker site, as well as places of resistance to the regime.We will discuss Hitler's rise to power, how he turned a democracy into a dictatorship within 2 months. What he envisioned for Berlin, the progression of the persecutions, the horror of the war and the holocaust, the final bloody battle for the city of Berlin and the aftermath of division and denazification.
We will discuss the perpetrators, the victims, the resistors and the vast passive majority in between that was the majority of the german population. We will try to trace the remains in order to understand the incomprehensible and how it still affects modern Berlin life.