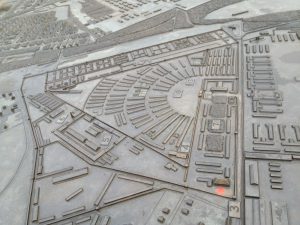 Sachsenhausen Concentration Camp, built in 1936 just north of Berlin, was the epicenter of the entire concentration camp network across Europe.
In the camp itself more than 200, 000 inmates were imprisoned, tens of thousands of whom did not survive. Few people realise the site lived on as a prison for a further 5 years until 1950 under Soviet occupied Germany and was known as Special Camp No. 7/1.
A further 12, 000 prisoners died during this post war period. Today the grounds are a memorial site open to the public, with various original buildings, ruins, and reconstructions available to view along with 13 different permanent exhibitions detailing the history of this terrible site.
This is a complex subject, difficult to address in only a few hours. The site itself is enormous, and historically multifaceted. I feel strongly about not rushing this experience and for this reason I only offer this tour as a day trip. I am a certified guide at the memorial.