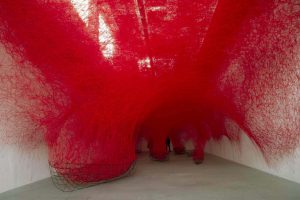 Want to dive into the vast gallery scene in Berlin but don't know where to start? Very understandable, because the number of choices is enormous. The city of Berlin estimates that there are around 400 art spaces in the city, from established gallery's to experimental project spaces and temporary pop-ups so let us help you discover the art wonders this city has to offer.
We will take you well beyond the large state run institutions into the smaller, private, harder to find galleries of the city. Together we will explore different types of art spaces where the best of Berlin is on view. You will learn about how the gallery scene functions, there will be time for discussions and of course conversations with gallery employees. Usually we recommend doing this in 2 hour blocks, where you will visit 4-6 art spaces in one particular area of the city. This can then be built together like modular blocks, taking in various different parts of the Berlin gallery scene depending upon your interests and time constraints. As the exhibits are constantly changing, ask us what's possible when you inquire.
Please note this tour is offered in association with Laureline van der Heuvel, Art Historian, educator and Guide.