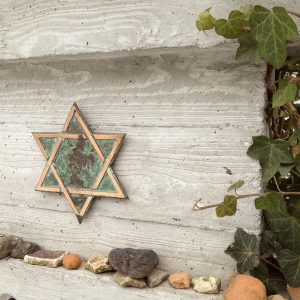 In this tour we will explore the richness and depth of Jewish heritage in Berlin and how important Jews have been to the development of Berlin throughout the centuries right up until today.
This tour will take us through the 'Scheunenviertal' or 'Barn Quarter' and include places such as the site of the first synagogue in Berlin, as well as the stunning New Synagogue from 1866. Find out what the Jewish community has made out of restituted property in former East Berlin or where a Berlin "Schindler" hid Jews during the war. We'll see some of the famous Stolpersteine (Stumbling Stones), the house of the first female Rabbi and the oldest Jewish cemetery in Berlin.
We will learn about some of Berlin's most famous Jewish citizens from Moses Mendelssohn to Daniel Barenboim, as well as see the moving attempts to remember the Shoah. Memory of the Holocaust is ever-present and we honor this while exploring the exciting Jewish sides of Berlin both past and present.
This tour can be combined into a longer tour incorporating sites further afield such as the "Platform 17" memorial site where the deportations took place, the Kindertransport memorial, Daniel Libeskind's Jewish Museum, Wannsee Conference House or Bayern Quarter. It can also be combined with general highlights of Berlin.