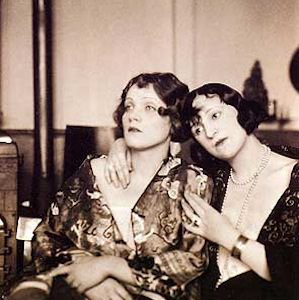 So much of history is told from the male perspective. After many years tourguiding in Berlin, I became curious about the women's side of things and began to investigate the female characters in Berlin's incredible history. Everyone knows Hitler or Stalin, but who was Rosa Luxemburg and why was she murdered? What was the reality of the roaring 20's cabaret scene? I discovered stories of women who stood up to the power of the Gestapo, and that Berlin had trained the worlds first female rabbi. Did you know that the millions of tonnes of rubble created by the bombing of Berlin was largely cleaned up by women? Or that the statue from Germany's national memorial is created by a woman? I wanted to understand how it was for women to live under communist male-oriented rule, and how 20 years after reunification Germany found it's way to have it's first female chanceller.
In this tour we will take in the main sites of Berlin (as well as some a little more hidden) but we will talk about them from the female perspective. Sites include Rosenstrasse, the Lustgarten, Bebelplatz, the new governement quarter, Hitler's bunker and much more.
This is a tour for anyone who wants to hear the stories of the other side of the gender coin, of the women who helped change the course of Berlins history.