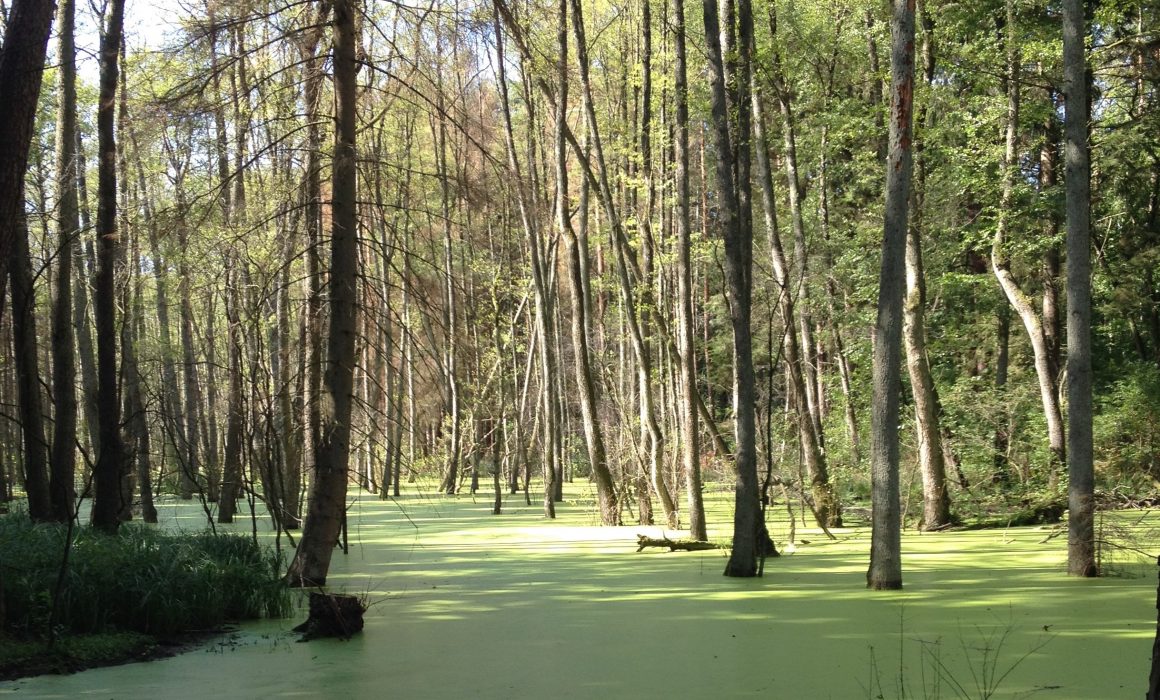 It was a gorgeous sunny day. One of those rare days at the beginning of the season where  you can just feel summer is on it's way. You can smell the warmth in the air, the promise of sunny summer days to come. It was just such a day last week.
playing hooky, adult style
It was also one of those rare days when my husband and I both had free time when my son was at school. So on a whim, the night before, we'd decided to not sit inside doing office work all day, but rather to do a bike trip and get out in nature – something we used to do a lot more of before getting into the whole parenting thing. So, we dug out our old Bike Tours of Brandenburg book, and chose a route we'd never done before which was easy to get to by the train, not too long and easy to do in a couple of hours with adding in a nice picnic lunch, maybe even a swim and still have time to get back for school pick up. Idyllic, right?
too good to be true
It was indeed easy to get to by train, we were excited to be getting out of the city and the sunny weather had us in great spirits. The bike track began smoothly, a nice needled path between towering trees, heading towards a large stream/small river from the looks of the map. The path along the water was admittedly more difficult – it became smaller and smaller and more and more clogged with tree roots. I shifted down a gear and then another, and then (unbelievably) another. Being still spring the ground was muddy and waterlogged and at several points we had to get off and push through long grass where the track was only about 6 inches wide. (Whoever had written the guidebook had either not actually biked the trip themselves or was high on some obscure drug when they listed it as a 3 hour track which was 'easy' and 'suitable for children'). But hey, it was spring, we had a day off, all was well with the world and there's nothing wring with working up a sweat every now and again.
Paradise (almost) lost
After what felt like forever we stopped for a break by a beautiful tranquil part of the stream, where bright green moss floated on top of the water and trees soared out of the wetlands like gracious guardians of the river, tall and benevolent. The sun beamed through the still mostly empty branches and I thought wow, this. is. gorgeous. This is worth trekking through the mud and traumatising my poor old city bike to get here.
We kept going to get through the swampland and out the other side to what the map said was a lake with a Badeplatz (place for public swimming) and we thought – awesome! Let's take a dip to wash the sweat off! But it was closed. Even though the sign said it should have been open. Oh well. Keep going, there's another lake ahead. We asked at the cafe where we could swim and he pointed to another lakeside beach across the other side with quite a few people already there. So we rode around the lake only to see that this was a Private beach, and you had to pay to be there. This dug a barb deep into my Australian soul. Paying? To be on a beach? No way! Nature should be public property and accesable to all. So we kept going and lo and behold – not 2 minutes from the 'Private' beach, was a tiny little hamlet on a much bigger, clearer and utterly gorgeous lake – public swimming allowed. Yippee! Absolutely divine. Cold lake water after a long and somewhat exhausting ride at a gorgeous lake sharing it with only a handful of other people. The sun shining, picnic lunch with hubby and even time for a small doze before getting back on the bike to the train station and heading back to the rat race.
Out out and away…
One of the things that always amazes me about Berlin is how easy it is to get outside of the city and into nature. Sure, it's an effort – but the effort is more mental than physical. Simply to remind myself that these places are there, right on my doorstep, only 30mins by train from my house. To clear a day every now and again to get out of the city, jump in a lake, ride through a forrest, stride through a field (which we had to do to get back). All this is possible. And it's fabulous.
So next time you're in Berlin and have a day to spare – maybe you've been here before, maybe it's just too much of a lovely day to spend inside a museum – get out. Get out into Brandenburg. Hire a bike, paddle a canoe, and discover the wilds around the city. It's worth it!