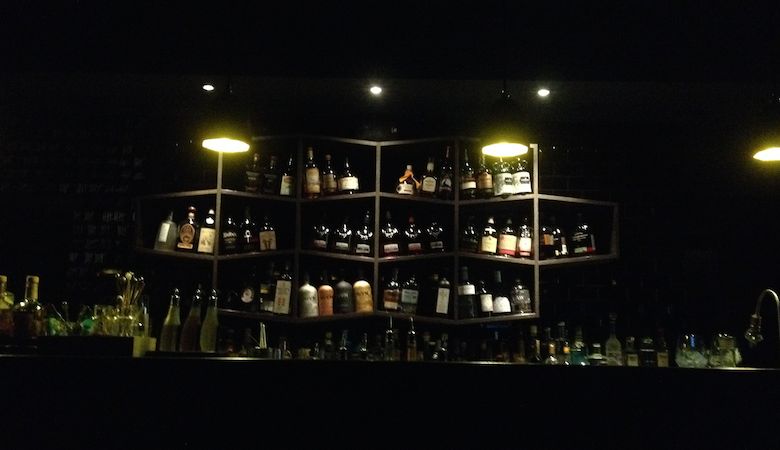 If you enjoy a cocktail now and again, this post is a must-read in your pre-trip planning for Berlin.  Life is too short for bad cocktails! I remember shortly after I arrived in Berlin over a decade ago (wow, that long???) a friend said to me you HAVE to go to Becketts Head. So off we trooped for birthday cocktails. At the time it was one of the few high end but still funky cocktail bars in the city. Decked out with velvet curtains and a bar where you could smoke cigars, it felt like something straight out of a 1920's speakeasy with music to match. At €10 per cocktail it felt very decadent in those cheap and cheerful days of low rent and €3 noodles Berlin.
Cocktails on every corner
But now, 10 years on, cocktail bars have multiplied like Gremlins after midnight – but with nicer after effects. Now virtually every neighbourhood – at least in the inner city – has some excellent options for those who prefer a high quality sup of a fine mix. In Mitte for example you have Buck und Breck which is so tiny small you have to sit at the bar and cannot take in parties of more than 4 people. Watch up close the barman work his magic like a video clip. Friedrichshain has the Fairytale bar where staff are dressed in fairytale costumes and the kitch and gruesome abound. Or Kreuzberg with the Schwarze Traube where there are no menus. You simply talk to the bartender about your tastes and he whizzes up something wonderful. Or old school Green Door in Scöneberg which prides itself on luxurious mixes. Or the creatively named Lost in Grub Street which is so hip it doesn't even have a website, and the barman comes to your table with a little trolley of ingredients and mixes your tipple in front of you. Of course this list is by no means extensive and in summer a plethora of rooftop bars where you can sip your favourite mixture with a stunning view of the sun setting over rooftops.
A new experience
But I went somewhere the other day which is new, and I have to say I was blown away. Bryk – in Prenzlauerberg – is small enough upstairs to feel intimate and has an extra room downstairs which would be perfect for private events. The menu is relatively extensive, but that's not always a good thing. What blew me away more was simply the extraordinarily creative recipes and astounding presentation. Forget a nice martini glass with a twist. My first sip came under a glass dome on a wooden board, shrouded in a smokey mist. I was advise to let it sit 2-3 mins to infuse. My second was a sort of vodka sour but topped with a froth of white chocolate and Horseradish – which I have to say was unbelievable tasty. My friend and I decided to break our usual 2 cocktail limit simply because the choices were so astounding and my final tipple was a riproarously named Brykxit – a gin and rosemary concoction with mustard (no kidding) which came appropriately served in a bone china tea cup. And what was more amazing was not just that they all looked amazing but they were all incredibly tasty. Well rounded, nuanced drinks which took your average Margeurita and blew it out of the sky into a whole new era.
So if you're looking for ambience, amazing cocktails, and largely excellent service, look no further than Berlin's swiftly multiplying cocktail bar scene!