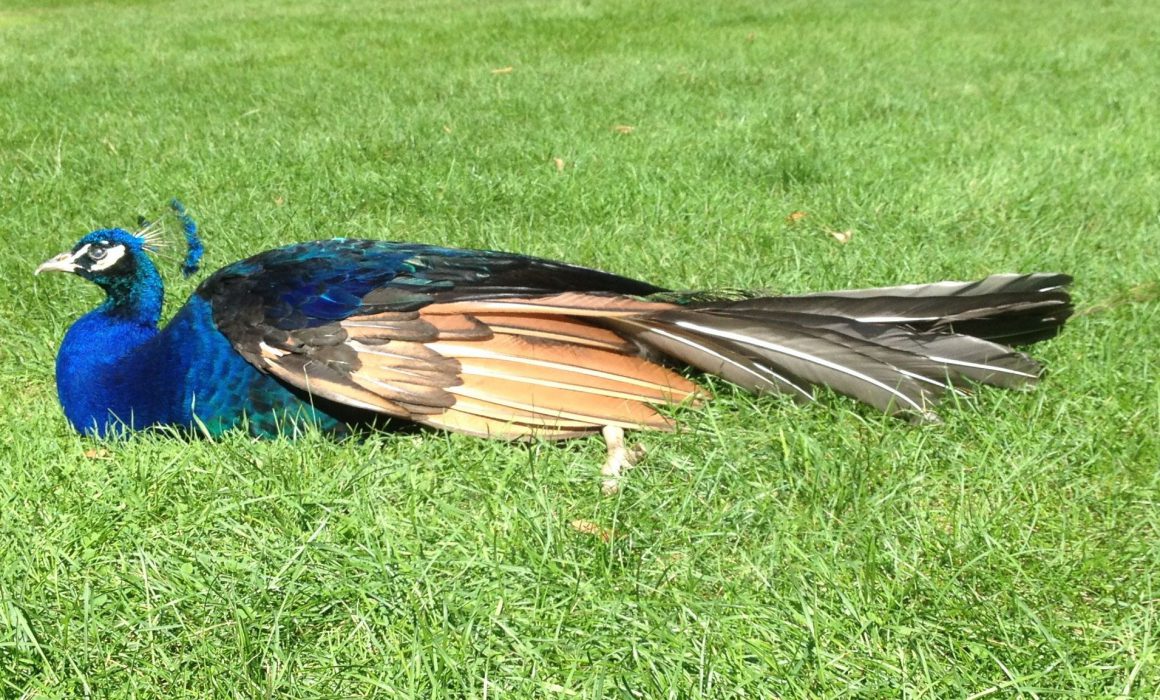 A short bus ride from Berlin city lies a charming oasis of green and quiet where Peacocks roam free and Prussian kings live on in memory.
One of the things I so love about Berlin is how easy it is to feel like you're not in a huge European capital city. Whether it's the fact that shops close on Sunday (like it was in my childhood in Australia) or if you want to get into a bit of forrest, lake or countryside, Berlin has so many things on offer an hour or less from the city centre.
A day trip to Peacock Island
What on earth is that? I hear you cry… It translates to "Peacock Island". Originally built in 1794 by Friedrich Wilhelm II (the Prussian king with the unfortunate nickname of 'The Fat Good-for-Nothing') it was originally built as a little love nest getaway for him and his mistress – Wilhelmine von Gräfin von Lichtenau. He set it up with a small 'pleasure palace' building built as a faux ruin (because decomposition was so en mode).
When Friedrich Wilhelm II's legitimate royal son took over the throne in 1797 he dismissed his fathers mistress, throwing her out of Potsdam. He added a menagerie of various animals to the island including alligators, buffalos, kangaroos, monkeys, chameleons, wolves, eagles, lions, lamas, bears, beavers and – you guessed it – peacocks. Most of the animals were transferred to Berlin in 1840 to begin the Berlin zoo, but the peacocks remained.
Peacocks roaming free
All these years on the Peacock Island and the fake half ruined palace still stands – amazing as it seems to be made from wood… From Berlin you take a train and a short bus ride and an even shorter ferry ride and within an hour you are a million miles away from the hustle and bustle of the city. Narrow paths wind between towering trees, fountains seem to spring out of nowhere and now and again a peacock wanders across your path.
Explore the follies the king built to entertain his mistress, and the kids will enjoy seeing the sheep and horses and birdhouses for breeding the peacocks (admittedly, not only the kids found the baby peacocks super cute!). Light and shadow create dappled wonderlands to explore and between the leaves I catch tantilising glimpses of blue water and white sailboats. There's a fabulous meadow where you can have a picnic or grab a bratwurst and beer from the little cafe. You can throw a frisbee or bat some serious badminton or simply lie on a blanket and gaze at the clouds until your eyes close of their own volition.
Holiday feeling without leaving home
Walking back to the ferry at the end of an amazingly relaxing day, I thought this sense of solitude could only be made more perfect if there was no one else there and we could stay the night somewhere. Or the next few weeks. I sigh and I ask my husband if he can buy me an island for my next birthday. He gave me a funny sort of look. I wonder why?