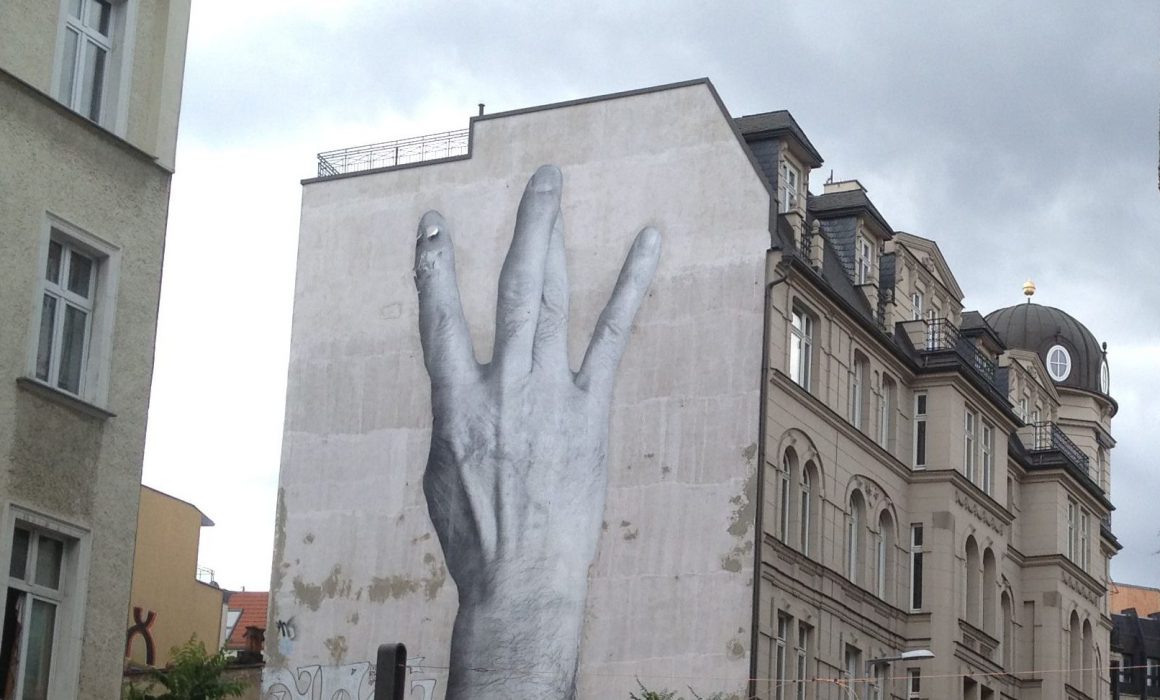 Whether you call it street art, urban art, graffiti or vandalism, the act of painting/glueing/drawing on buildings and other public spaces in Berlin has decades of long and colourful history.
A little history
Rewind back to the 1980's when West Berlin (yes, West Berlin) was surrounded by 156km of a concrete wall, known in the East as the Anti Fascist Protection Rampart. In West Berlin, particularly in a district called Kreuzberg, you had a bunch of artists, punks and students who were experimentin with new forms of expression, living in a volatile political situation and looking at a blank wall every day. As you can imagine, graffiti on the Berlin Wall's western side flourished. In fact, it flourished so much that after the wall fell, parts of it were actually auctioned off or given as gifts to people like Ronald Reagan.
Art? Vandalism? Creative? Destructive? You decide…
Today, Berlin is a completely different city to what it was 25 years ago. It has reinvented itself in ways that no other modern city has managed to achieve. 25 years ago facades were crumbling, many apartments in the old east still had coal heating and may not have had a phone line connected. Today Berlin (both East and West) is Europe's third most visited city after London and Paris (and look out Paris, we're catching up!). Michelin star restaurants abound, designer shops are booming and it seems every couple of months a new 5 star hotel opens it's doors to welcome to workd to Berlin. But even after all the changes here in the last years, street art is still a huge part of the urban culture here. Sure, it's an uneasy relationship. It costs landlords and the city government a lot of money to clean it up. And painting a tag sigm on someone's front door can hardly be considered 'Art' (in my miserly opinion). But on the other hand, some of the massive murals which adorn the city not onl yadd to the individual flair that is Berlin, but increase the property value significantly. Which is why the massive rental corporation which runs my building actually sponsors 4 murals per year by fabulous artists to decorate it's facades. That's right, they pay people to graffiti their buildings. They even run youth workshops to get the next generation excited about street art.
Get beyond the tourist spots
Sure, some people who visit Berlin never set foot outside the main historic district. And that means they won't see some of the incredibly art which adorns buildings in some of the more residential suburbs. But without a doubt Graffiti, Street Art, or straight out Vandalism – however you name it – is definitely here to stay in Berlin.
(tip: if you want to see some of the amazing street art here in the city, don't do a generic tour, book a private guide. You'll cover a wider area and learn a lot more. Allow time though, the best bits are spread through the whole city!)