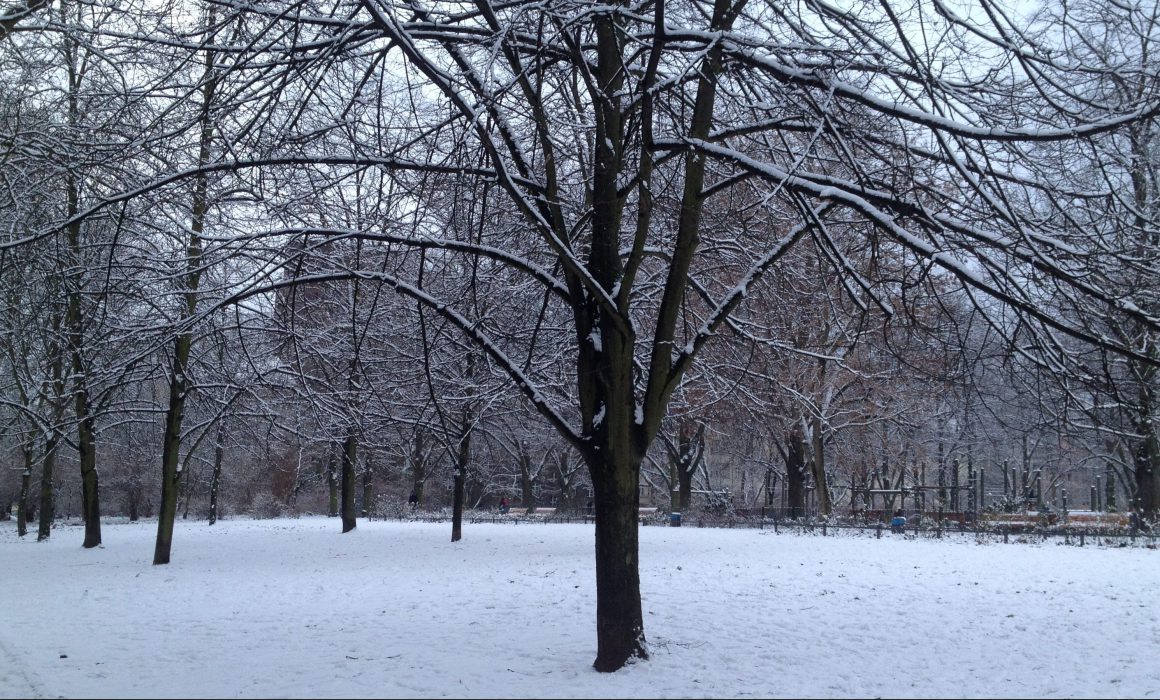 Wow, another year over, another one begins. Resolutions are made (and let's face it, quickly broken) and the season turns towards slowly longer days. And colder days.
For an Australian like me, I feel like winter begins in November already, with the rainy grey days and temperatures of around 12°C. My German husband disagrees, saying it eally only starts being winter in January, and maybe this year he has a point. In Berlin we have had the warmest November and December since they started keeping records. Yep. On Christmas day a spritely 14°C.  I didn't even need my big winter coat, just my lovely red Autumn jacket. The down side was, quite frankly, it felt too warm to drink glühwein at the markets this year. But if that's my biggest complaint then I have a pretty good life I figure 🙂
Winter, northern european style
But my oh my. The new year turned, fireworks lit up the sky as dogs all over Berlin cowered under tables howling like their long lost wolf cousins and the temperatures plummeted.
Ice on the bike seat. Frozen puddles that are literally white. Pocket warmers that run out of heat in half an hour. Air so cold it almost hurts to breathe. This morning it was -11°C. Chilly chilly. After a couple of hours going stir crazy with a 6 year old inside my husband convinced me it was a good idea to go out for a bit. I insisted we not go far from home, and instead we just wandered to down to the fleamarkets to see which stallholders were braving the subzero air in order to make a few bucks. I was most impressed with the young american violinist trying to earn his bus fare back to Brussels by playing with bright red, half frozen fingers. How he managed to move his fingers at all in those temperatures let alone turn out a really decent irish dancing reel I have no idea. I gave him my small change in sheer admiration of his tenacity.
How to keep warm in subzero temperatures
After a while the cold was really getting hard to bear (no idea how the stallholders sit there the whole day!!) so fortunately we were able to settle ourselves in to a nearby cafe for Glühwein (which finally made sense) and a well earned apple strudel. After an hour we were warmed up enough to attempt the trip home. We all did a little happy dancing game waiting for he tram, trying to keep the blood flowing. It's amazing how long 6 minutes can feel. How do the eskimos do it I wonder? Seal fur and lots of fires I guess. But I have to say I was happy to come back to my flat and have a hot shower and crank up the heating to sip a warm tea.
Yes, touring in winter still works!
I will be leading a tour tomorrow for 4 hours in the same temperatures. I will be having many pocket warmers on standby and a flask of Glühwein to help us stay in good spirits as we get off the beaten track. It seems winter in Berlin has well and truly arrived!