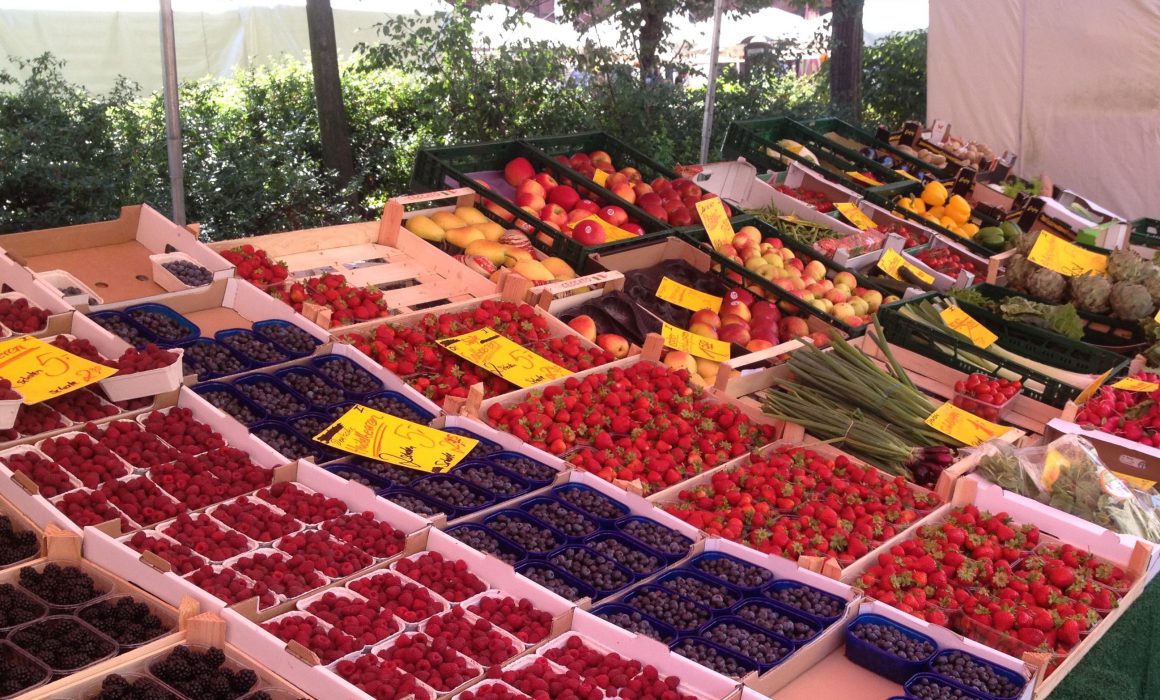 Let's be honest, it wasn't a great summer in Berlin this year. It wasn't awful exactly, but it was colder and wetter than ideal. But the reward comes now. Thankfully. In repayment for the wet months just passed  we are now having an amazing 'indian summer' where the early September days are unusually warm (think 30-35°C) and the evenings are perfect for picnics and balcony evenings, hanging out by the river, getting home far too late and enjoying the last of the miraculous warm weather. This has all the makings of a glorious autumn.
A market for everything
And on these warm treasured days after summer is officially over, there's nothing I like to do more on a day off than hop on the bike and wander through some of Berlin's wonderful markets. Berlin has a market for everything. It has growers markets with amazing produce, art markets with original creations from Berlin's artists, antique markets if you're in the mood to outfit your new Berliner apartment, flea markets where you can buy literally anything from that gorgeous old teapot that reminds you of your grandmother to new porcelain knobs for your cupboard doors and much much more.
Street food markets where you can taste snippets from some of Berlins hippest new eateries. Schnapps markets where you can taste the best of Berlin's home grown distilleries (a tip – don't expect to drive home!) Flower markets, baby clothes markets, even a second hand night time disco roller skates market (I kid you not). Whatever you need or want, Berlin has it, probably at least twice.
Late summer heaven
As I walk down the rows and rows of berries, flowers, fruit and glorious veggies I am so happy to have this opportunity to buy direct. I get some luscious raspberries for dessert tonight. The stall 2 rows down sells rather lovely Berlin designed jewellery and I pick up a great new ring for my collection. It's lunch time so I get some on the spot made spiral chips (these have to be tasted to be believed) and a fresh juice. Later I sit by the river and watch the boats float past as I flick through a book I just bought from the nearby art bookshop.
Berlin in a warm September is stunning. Today I have the feeling these days will last forever. Although I know (unfortunately) they won't. Soon the days will cool and it will be too cold to sit outside in the evening or even during the days. The market stalls will no longer have raspberries but will rather stock kale and cabbage. I won't be buying a ring but rather a funky winter jacket or some locally made felt wrist warmers (yes, there are such things as wrist warmers!).
Turning of the seasons
Instead of the summer salad I'll be ordering the lentil soup or the beef goulash. And so the seasons turn.
But for now I'm really enjoying these last warm days before the winter onset. Berlin teaches me to appreciate what is here now. And what you can discover at the local markets!